Discover Your Dream Home
Find Your Home's Value
Our Featured Homes
All the Best Listings
View More
Latest Local Events
Check Out the Latest Local Events
Love Where You Live

Local Living

Here at Ann Milton Realty, we're more than just real estate experts—we're Lillington, Fuquay-Varina, and Triangle area locals. So needless to say…we truly love where we live, and we want to share our passion with you! Whether you want to get to know Raleigh's suburbs or just need recommendations for the best local coffee shop, you can trust our team to have your back.

We serve the following counties: Johnston, Harnett, Cumberland, Moore, Lee, Wake, Brunswick, Pender, New Hanover, Sampson
Explore Our

Areas of Expertise
Your Area
Our Sold Market Report
Selling a home in Harnett or Wake County? Don't trust just any online estimator to tell you what buyers would pay for your property—only work with a local agent! We'll put our expertise to work for you by calculating your home's true value. Just send over your address, and let us do the hard work.
Meet the Team
Teamwork makes the dream work—and there's nothing we love more than collaborating to provide our clients with the best possible experience, all while having some fun along the way!
Best Auction Company
Best Real Estate Company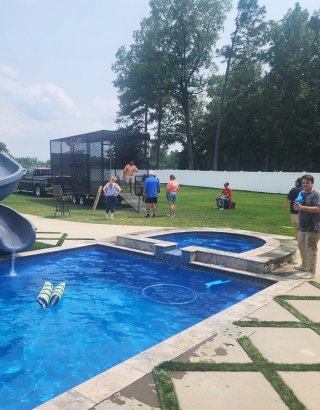 20+ Years of Local
Experience
$89,564,978 In Volume of
Homes Sold
Our Success Stories
"Ann was the first one we thought of. We knew we could use her for everything."
"I would recommend Ann and her team to anyone. She knows the area, she's from here, and she knows the market. She really puts the work in."
Read More Reviews